We are proud to spotlight University of the Incarnate Word School of Osteopathic Medicine faculty and their achievements through the City of San Antonio and the field of research and medicine. Please take some time to view previous faculty who have been featured on the Office of Faculty Affairs homepage.
October, 2020 - Dr. Melissa Walker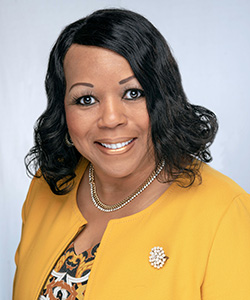 Dr. Melissa Walker has been in practice in the near eastside of San Antonio for greater than fifteen years. She not only practices there but continues to involve herself in the community by providing programs to help educate and inspire its residents. In 2012, she started an organization called Heal the Healer San Antonio and hosts a yearly symposium for both formal and informal caregivers. Recently, Dr. Walker has been selected to be a member of a community advisory board for the former Rivard Report (The San Antonio Report). She has also appeared as a panelist for multiple COVID-19 conversations. Dr. Walker is a graduate of Midwestern University Chicago College of Osteopathic Medicine. She completed her family medicine residency at the University of Texas Medical Branch in Galveston. Dr. Walker has received numerous awards and recognitions for both her practice of medicine and volunteerism. She is a vivacious public speaker who often gives a medical and spiritual perspective in her talks. She often comments that "Medicine is a calling and I hope to make a difference in the lives of all patients I encounter."
September, 2020 - Dr. Donald Currie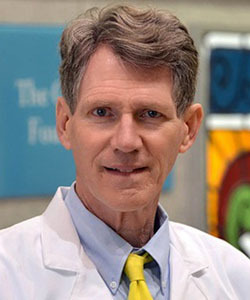 Dr. Currie has been recognized as one of San Antonio's Best Doctors in San Antonio Magazine for many years including 2020 in Physical Medical and Rehabilitation. Dr. Currie received his medical degree from the University of Texas Southwestern Medical School. He completed his Physical Medicine and Rehabilitation residencies at the combined program of the Baylor University Medical Center and University of Texas Southwestern Medical School in Dallas, and the University of Washington in Seattle. He has special skills and interests in caring for the most severely disabled children and in the technology that can help these children attain the best outcomes and best quality of life. He is the only doctor to have won the Presidential Awards for both Teaching and Clinical Excellence at the University of Texas Health Science Center at San Antonio. Dr. Currie is also certified by the American Board of Electrodiagnostic Medicine. We are proud and honored to have Dr. Currie on our Doctor of Osteopathic Clinical Skills (DOCS) Team. Congratulations, Dr. Currie!