Blandine Bustamante Helfrich MD, MPH, FCAP, MEHP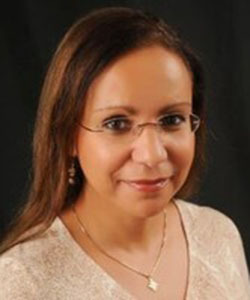 Dr. Blandine Bustamante-Helfrich is Professor of Pathology and Associate Dean of the Office of Faculty Affairs at the University of the Incarnate Word School of Osteopathic Medicine. She earned her M.D. at Weil Cornell Medical College in New York. Her postgraduate residency training in Anatomic and Clinical Pathology was completed at Orlando Regional Medical Center in Orlando, FL. Dr. Bustamante-Helfrich subsequently completed a Fellowship in Obstetric, Gynecologic and Perinatal Pathology at the University of Pittsburgh, Magee-Women's Hospital, Pittsburgh, PA. Dr. Bustamante-Helfrich has over 20 years of experience practicing hospital-based pathology in Boca Raton, Florida and Fort Wayne, Indiana. She was Clinical Associate Professor of Pathology at Indiana University School of Medicine, Fort Wayne Center for Medical Education (1994-2005), and thrice awarded the Clinical Professor of the Year Award. After retiring from clinical practice in 2010, Dr. Bustamante-Helfrich served in the mission field, traveling to China, Poland, France and the Republic of North Macedonia. In 2013, she was Visiting Professor of Pathology on the Faculty of Medical Sciences, at Goce Delčev University, Štip.
Upon her return to the USA, Dr. Bustamante-Helfrich pursued a Master of Public Health degree. She is a graduate of the Centennial Class (2016) of the Johns Hopkins Bloomberg School of Public Health, where she concentrated in Women's and Reproductive Health. Her public health research focuses on associations between placental pathology, maternal characteristics and birth outcomes. Her interests in medical education research include collaborative and individualized faculty development initiatives, innovative faculty mentorship, and promoting physician personhood through faculty development
Leslie Cano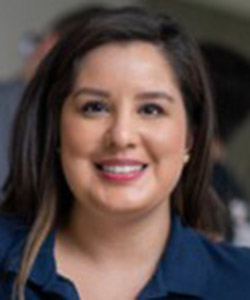 Leslie Cano is the Director of Professional Development at the University of the Incarnate Word School of Osteopathic Medicine. She earned her undergraduate degree in Law and Society from Penn State University, graduate degree in Administration from the University of the Incarnate Word, and currently completing her Ph.D. in Life-Long Learning and Adult Education at Penn State University. Her dissertation research focuses on medical students' perception of self-directed learning.
Over the course of her career in adult and higher education, Leslie has worked with a variety of learners in understanding how and why adults learn. Her areas of expertise include human development, adult learning, curriculum and professional development, distance education and qualitative research.
When not on campus, she loves spending time with her rescue dogs, bike riding and swimming, being outdoors, and exploring new places to eat.