SCROLL
Cardinal Care
In this period of adjustment and uncertainty, the Office of Admissions and Student Affairs wants to assure you that we are here to assist and support you. We have provided a comprehensive list of resources and information for you.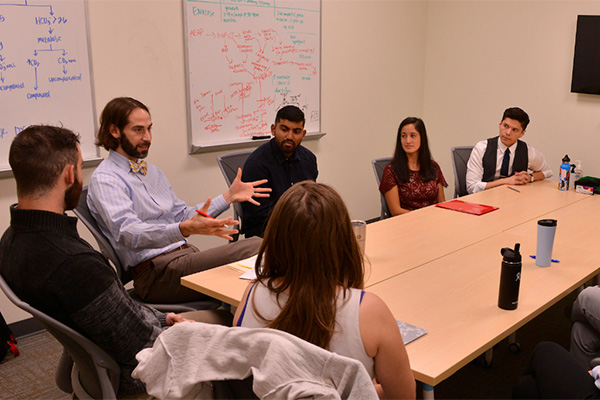 Learn by Solving
The Doctor of Osteopathic Medicine (DO) Program challenges you to problem solve alongside peers and faculty, in small and large group case-based learning. The case comes to life with early clinical exposure in years one and two.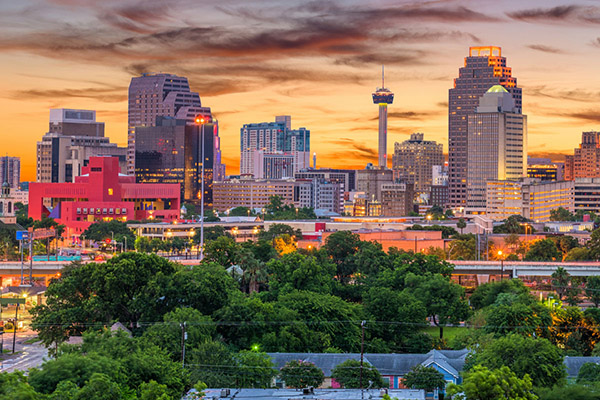 San Antonio Calling
The diversity in San Antonio, the nation's seventh largest city, provides endless healthcare opportunities for those pursuing medicine. The San Antonio patient population includes some 250,000 veterans and 80,000 active duty military.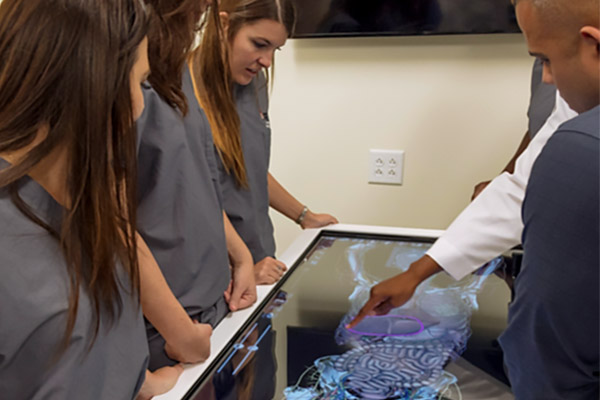 Graduate Medical Education
UIWSOM has established several new residency programs in South Texas and are in the process of developing more each year. By investing in the development of residency programs UIWSOM is expanding access to healthcare and medical education to communities in need.
School of Osteopathic Medicine by the Numbers
73%
Student body are Texas residents
34%
Overall under-represented minority population
35K
Estimated shortage of primary care physicians by 2025
School of Osteopathic Medicine Mission
The Mission of the University of the Incarnate Word School of Osteopathic Medicine flows from the Mission of the University and the founding call of the Sisters of Charity of the Incarnate Word to extend the healing ministry of Jesus Christ.
Our complete Mission and Vision »
UIWSOM Events
UIWSOM Online Information Session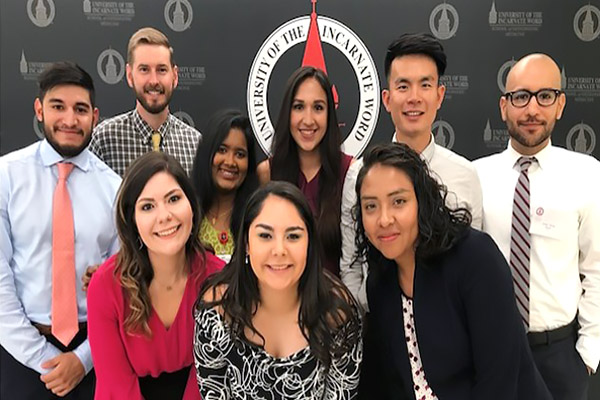 UIWSOM Online Information Session, Wednesday, January 20, 2021, 4 p.m. (CST)
Read more about the UIWSOM Online Information Session
The 2020-2021 AACOMAS Application Cycle is Open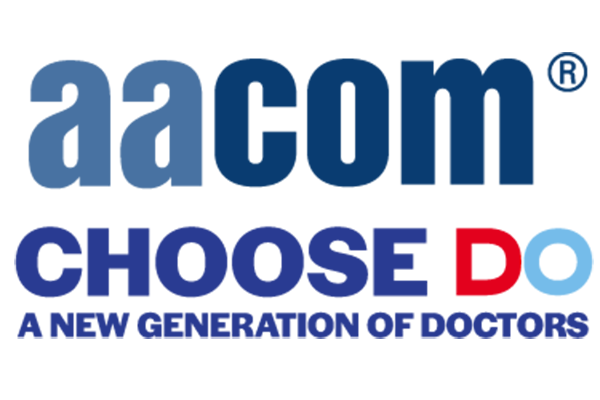 UIWSOM is now accepting applications for the Doctor of Osteopathic (DO) Medicine program.
UIWSOM News
Free COVID Testing Being Offered at UIWSOM
The University of the Incarnate Word School of Osteopathic Medicine (UIWSOM) is hosting a free COVID-19 testing site for the public as well as for UIW students, faculty and staff from now until Nov. 30, Monday through Friday, from 8 a.m. – 5 p.m.
More News »
UIW Expands Footprint at Brooks
The University of the Incarnate Word (UIW) has taken the next step toward the establishment of a major medical campus in the traditionally medically underserved community on the South Side of San Antonio.
UIW School of Osteopathic Medicine Virtual Campus Tour
Contact the School of Osteopathic Medicine
Address: Brooks City Base - 7615 Kennedy Hill, Building 1, San Antonio, TX 78235
Phone: (210) 283-6998
The annual White Coat Ceremony welcomes first-year students as colleagues dedicated to patient care, especially for the underserved.