Mission Statement
The Office of Research and Innovation's mission is to train outstanding and professional scholars with an osteopathic focus on patient and justice-based research and scholarly activity. Through clinical and laboratory opportunities, our learners obtain the professional skills and experiences that will prepare them for intra- and inter-disciplinary research and scholarly activity.
2022 UIWSOM Research Week
Please make plans to attend the SOM's 3rd annual Research Week from April 18-23, 2022! The Office of Research and Innovation is working with the Office of Student Affairs to provide an opportunity for faculty, staff and learners to present their research and scholarly activities to their colleagues in a virtual format. Our faculty, staff and learners have been very active this year and Research Week will provide an excellent way to learn about their work.
All are welcome to present, regardless of whether or not you have previously presented your poster publicly. Posters describing CEP Scholarly Projects are welcome. If you have any questions, you can reach us by email (ORI@uiwtx.edu).
We will be hosting a live poster presentation session on Friday, April 22, 2022 from 2 - 4 p.m. in the cafeteria area of Bldg. 2. Light refreshments will be provided. Looking forward to seeing everyone and learning more about their work April 22, 2022!
The website is now open for submissions. Instructions for registration and uploading presentations can be found here (pdf).
Research Areas of Interest
The University of the Incarnate Word School of Osteopathic Medicine is committed to providing learners and faculty with research opportunities in the Anatomical Sciences. Our state-of-the-art anatomy facilities currently support projects in the following areas:
3D model printing
Anatomical variations
Online course design
Ultrasound technology
Osteopathic integration
Innovative teaching modalities
Our anatomy faculty are involved in several multi-institutional collaborations related to the anatomical sciences and are excited to engage all UIWSOM faculty and learners interested in anatomy education research.
The University of the Incarnate Word School of Osteopathic Medicine is committed to supporting research in community health assessment and improvement, clinical quality improvement, medical informatics, health services research, worksite wellness, preventive medicine and public health.
UIWSOM will utilize multidisciplinary and community-engaged approaches to scholarship with the goal of jointly developing (with civil society organizations, practitioners, administrators and policy makers), implementing and assessing interventions aimed at evidence-based solutions to health differences that are driven largely by social, economic and environmental factors. Research efforts are aimed at improving equity of access to appropriate primary healthcare and address individual, social and structural determinants of health that lead to or reinforce conditions of vulnerability and a greater risk of poorer health outcomes.
The University of the Incarnate Word School of Osteopathic Medicine supports scholarly activity in the design, development, implementation and evaluation of osteopathic medical education. Areas of current faculty interest and investigation include:
Curriculum design and instructional strategies innovations
Evaluating integration of osteopathic principles with biomedical science education
Learning through assessment and evaluation
Faculty development program initiatives
Academic leadership training
Mentorship training
Integrating facilitation of physician personhood/professional identity formation into a learner-centered curriculum
Interprofessional education
The Department of Translation Medicine within the University of Incarnate Word School of Osteopathic Medicine has a unique capability for conducting benchtop-to-bedside and bedside-to-benchtop, pre-clinical research, connecting military and civilian applications.
Our department's scientists seek to understand and develop fundamental critical care technology of injury and illness that impact our community and military personnel across the U.S., and to translate the most cutting-edge medicine findings to bring novel lifesaving interventions to the patients that need them the most.
Our scientific programs are complemented by substantial core facilities, and by an extensive pre-clinical, clinical and applied translational relationships, providing additional expertise and collaboration. Our faculty is dedicated to training the next generation of physician- and basic-scientists through the Department of Translational Medicine, UIWSOM.
Focus on Research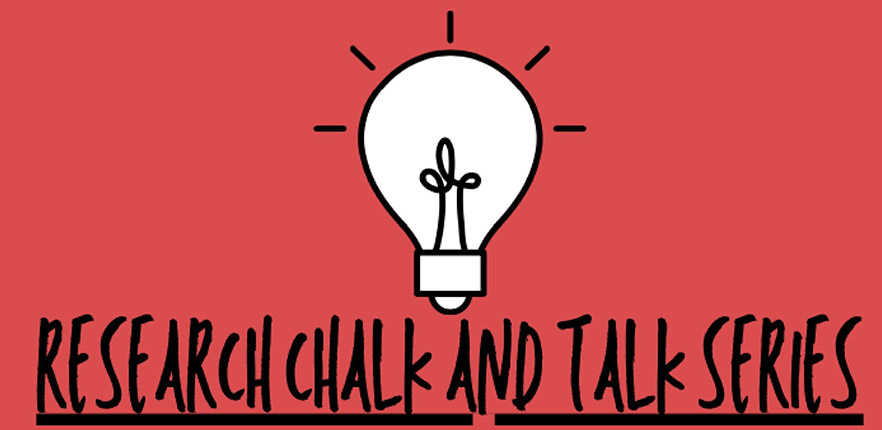 Research Chalk and Talk Series
May 18, 2022 (Third Wednesday of Every Month)
4 - 5 p.m.
Building 1, A142 (If necessary, Zoom link will be provided)
First-line antiviral agents such as acyclovir hold an important role in the clinical management of herpes simplex virus (HSV) and varicella zoster (VZV) infections. However, due to drug-resistant viral variants, exploration of potential novel treatments for antiviral-resistant HSV has become vital. OMSs Lince and Sanderson are currently using a meta-analysis of novel HSV treatments to provide informational resources that highlight potential second-line treatments for HSV. Another goal of their research is to create a low-cost, accessible antimicrobial protocol for underserved and immunosuppressed populations in San Antonio.
OMS Rae Buttle has been selected to present two abstracts at the district meeting for the American College of Obstetrics and Gynecologists on Oct. 22, 2021.
Six of the 8 summer students that participated in the UIWSOM-Children's Hospital Summer Research Program presented the results of their research at Oct 1 CHoSA Annual Research Symposium. By all accounts the UIW learners were STANDOUTS during the research symposium! In fact, OMS Aboozar Ali was recognized for the Outstanding Medical Student Poster Presentation titled "Managing 2 Cases of Complicated Anomalous Coronary Artery Anatomy with the Coronary Unroofing Technique."
OMS Yesenia Anaya presented a poster at the Oct 22-23, 2021 AOA-OMED conference. Anaya Y, Foster JJ, Morrey M, Smith S, Fajardo RJ. Hispanic and Non-Hispanic Attitudes Towards Total Joint Arthroplasty.
Damrow, Thomas, Martin, Silver, Hudson, Ian L., April, Michael D., DeLorenzo, Robert A., Blackburn, Megan, Hofmann, Luke, and Schauer, Steven. Incidence of aspiration pneumonia after undergoing airway device placement. 2021 Regional Emergency Healthcare Systems Conference, June 28-30, 2021.