Frequently Asked Questions
General
In the United States, there are two kinds of practicing physicians: allopathic physicians (MDs) and osteopathic physicians (DOs). Both are fully licensed physicians trained in diagnosing and treating illnesses and disorders, and in providing preventive care. Osteopathic medicine provides all of the benefits of modern medicine including prescription drugs, surgery and the use of technology to diagnose disease and evaluate injury. However, osteopathic medicine is a parallel branch of American medicine with a distinct philosophy and approach to patient care.
Philosophy
DOs are trained to look at the whole person and communicate with people from diverse backgrounds from their first days of medical school. They get the opportunity to practice these skills in their classrooms and learning laboratories, frequently with standardized and simulated patients. This holistic approach to patient care allows DOs to see each person as more than just a collection of organ systems and body parts that may become injured or diseased.
Approach
DOs receive training in Osteopathic Manipulative Treatment (OMT) that MDs do not receive. In addition to studying all of the typical subjects student physicians are expected to master, osteopathic medical students take approximately 200 additional hours of training in the art of osteopathic manipulative medicine (OMM). This system can bring an extra dimension to healthcare through the added benefit of hands-on techniques. OMM helps alleviate pain, restores motion, supports the body's natural functions and influences the body's structure to help it function more efficiently.
Osteopathic medicine emphasizes helping each person achieve a high level of wellness by focusing on health promotion and disease prevention. Additionally, DOs learn how to integrate the patient into the healthcare process as a partner and fill critical needs in our healthcare system, particularly as primary care providers in rural and underserved areas.
For more information on osteopathic medicine, please visit AACOM.
Profile of the Incoming Class of 2022:
Applications: 4,042
Application Summary

| | |
| --- | --- |
| Interviewed | 765 |
| Matriculated | 150 |
Demographic Profile - Enrolled Learners
Gender

67% Female

33% Male

Average Cumulative GPA
3.6
Average Science GPA
3.5
Average MCAT 
503
Average Age
25 
# of First Generation Designation
36
Texas Residents
72%
Out-of-State Residents
28%
The 2023-2024 application cycle opens May 4, 2023, and closes March 1, 2024. Prospective students are encouraged to apply early. UIWSOM operates on a rolling admissions basis, meaning applications are reviewed as they are completed and qualified students are accepted throughout the year until our 150 slots are filled.
No, your application can be submitted while coursework is in-progress toward the minimum completion of 75% or more of the credits required for a bachelor's degree to apply. Completion of 75% or more of a bachelor's degree from a regionally accredited college/university must be finalized prior to matriculation.
UIWSOM does not have a preferred undergraduate major to be considered for admission. Students who enter UIWSOM will have a wide variety of academic majors and degrees. We encourage all applicants interested in pursuing osteopathic medicine to select a major/area of study they enjoy. Cumulative GPAs are often higher for students who have a true interest in their major. 
We do require certain UIWSOM prerequisites for admission consideration. Please review our required UIWSOM prerequisites and suggested upper level science coursework for your planning purposes.
UIWSOM considers both qualified traditional and non-traditional students. UIWSOM welcomes applicants who have diverse life experiences that can enhance and strengthen the medical school experience for everyone. 
Applicants who have previously enrolled in a medical school will be reviewed on a case-by-case basis to determine eligibility for UIWSOM. Due to the nature of our integrated spiral curriculum, all admitted students must complete UIWSOM's entire four-year curriculum regardless of previous enrollment at other medical schools. No transfer credits will be awarded.
Access the Student Transfer Policy (pdf).
The UIWSOM four-year curriculum is divided into two phases that include community engagement and early clinical experience activities.
The six threads woven throughout the curriculum include:
Mental Health and Wellness
Spirituality
Social Accountability, Service and Scholarship
Student Success, Mentoring and Advising
Board Preparation
Evidence-based Medicine
Visit UIWSOM Curriculum for additional information.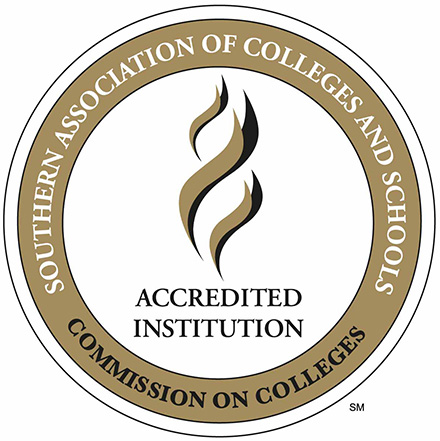 UIW is accredited by the Southern Association of Colleges and Schools Commission on Colleges (SACSCOC) 1866 Southern Lane, Decatur, Georgia 30033-4097, telephone 404-679-4500. The DO degree program has received approval from SACSCOC.
The School of Osteopathic Medicine (UIWSOM) is accredited by the Commission on Osteopathic College Accreditation (COCA) to offer the academic program leading to the Doctor of Osteopathic Medicine (D.O.) degree. Accreditation COCA guidelines are published on the AOA website.
Following the comprehensive initial accreditation site visit and COCA review, the UIWSOM was granted full accreditation in May 2021. The next scheduled site visit and comprehensive accreditation review is scheduled for 2028.
Though the University of the Incarnate Word is the largest Catholic university in Texas, it is not required to be of Catholic faith to attend. UIW is a faith-based Catholic institution that welcomes persons of diverse backgrounds, in the belief that their respectful interaction advances the discovery of truth, mutual understanding, self-realization and the common good.
Yes, the University of the Incarnate Word School of Osteopathic Medicine has a master's degree, the Master of Biomedical Sciences (MBS). This one-year program is designed to enhance scientific knowledge and professional preparation to pursue a variety of careers in the health professions and bolster their competitiveness for DO/MD, Physician Assistant, Pharmacy, Dentistry, Physical Therapy, Veterinary Medicine and other health care careers.
For more information and admissions requirements, please see the Master of Biomedical Sciences site.
If you have program-specific questions for any of the UIWSOM admissions requirements, please see our website for full admission information at School of Osteopathic Medicine site. We also offer UIWSOM information sessions throughout the year. Please see the website under Admissions Events for information session options.
You can also contact the UIWSOM Office of Admissions directly at DOdoc@uiwtx.edu or (210) 283-6998 for assistance. We ask your patience in receiving an email reply during peak application times during the admissions cycle.
Application
The University of the Incarnate Word School of Osteopathic Medicine (UIWSOM) uses the American Association of Colleges of Osteopathic Medicine Application Service (AACOMAS) for the admissions process. We recommend that prospective students review the "Application Instructions and FAQs" section on AACOMAS prior to applying on AACOMAS. Documents sent directly to UIW will not be reviewed. To apply on ACCOMAS, please select "apply now" or click official AACOMAS application to begin your application.
Yes, you may request an AACOMAS application fee waiver through the AACOMAS Fee Assistance Program. If your AACOMAS application fee waiver request is granted and you are invited to complete a UIWSOM Supplemental Application, please email (forward) your official AACOMAS fee assistance approval to DOdoc@uiwtx.edu prior to your Supplemental Application submission. At that time, we will waive your $50 UIWSOM Supplemental Application fee.
For full information on the AACOMAS application fee waiver process and instructions, visit the AACOMAS FAQs. Please note that fee waivers are limited and submitting a fee waiver request to AACOMAS does not guarantee that your request will be granted.
The final decision for UIW to grant a UIWSOM Supplemental Application Fee waiver will be decided after your AACOMAS Fee Assistance Program application documentation is received and reviewed by AACOMAS.
No, official transcripts from each, individual college/university that you have attended must be sent directly to AACOMAS. For instructions, please review the AACOMAS FAQs.
We require three letters of reference for your UIWSOM application. Please note that after your AACOMAS application and official MCAT score submission, if you are invited to complete the UIWSOM Supplemental Application, your three letters of recommendation must be submitted at that time. The three letters should include:
One from a physician (DO or MD)
One from a pre-med advisor or health professions admissions committee (HPAC)
One from a science faculty member
Non-traditional students and students that do not have access to an HPAC or pre-med advisor can substitute one faculty or HPAC letter with a more recent reference (employer, volunteer/community service supervisor, etc.). It is important to provide your references with reasonable time to complete and submit the letters.
To submit your letters of recommendation to UIWSOM, we accept submission via:
Please see the links below for additional instructions and support directions for submission.
AACOMAS: For full instructions, please review the AACOMAS FAQs.
You may submit additional letters of recommendation in AACOMAS, but keep in mind that the UIWSOM admissions committee may not be able to read an excessive number of letters. Please limit your additional letters to two.
The UIWSOM Office of Admissions will begin reviewing your verified AACOMAS application and official documents (official transcripts and MCAT scores) once they have been processed by AACOMAS. After initial review, qualified applicants will be invited to complete and submit the UIWSOM Supplemental Application, which includes essay questions specific to UIWSOM.
Once your UIWSOM supplemental application and fee has been submitted, your application will be screened and competitive applicants will be invited to interview. Interviews are scheduled on a continuous basis beginning in early fall.  The admissions committee will render a decision after the interview. 
Plan early and accordingly for the AACOMAS and the University of the Incarnate Word School of Osteopathic Medicine listed application deadlines and document submissions. Ensure enough delivery time for any mailed items before the deadline. Account for non-business days, holidays and make sure you have the correct address for sending required items to AACOMAS.
For questions of how to submit your materials to AACOMAS, be sure to fully review the AACOMAS - Application Instructions and FAQ's. You may check your status at any time within your logged-in application to ensure that you have completed the process to submit your full application to AACOMAS.
Although we appreciate an applicant's continued interest in UIWSOM, we evaluate each application on its own merits. In completing your application, you have the opportunity to explain what you have done to strengthen your application. The admissions committee takes this information into consideration.
No, we evaluate each application on its own merits. Your current application is judged and evaluated exactly the same as those who are applying for the first time.
MCAT and GPA
You must release your MCAT scores to AACOMAS electronically using the online MCAT Score Reporting System. MCAT scores are sent to AACOMAS electronically from AAMC. Paper copies are not accepted. Please do not submit them to UIWSOM. To ensure your application is not delayed and your MCAT scores are received, include your AAMC ID# and self-report your MCAT score in the "standardized tests" section on this application.
Review the AACOMAS FAQs for full instructions.
The School of Osteopathic Medicine looks at applicants holistically and reviews many aspects of an applicant's file. Although there is no required minimum grade point average or MCAT score for application submission, your grades and MCAT scores are an important part of the overall evaluation as they help determine readiness to handle a rigorous curriculum. We recommend candidates review class averages at the medical schools they are interested in to determine how competitive they will be. The averages of the entering class of 2022: Cumulative GPA - 3.6, Science GPA - 3.5, and MCAT Score - 503.
Prospective students are encouraged to prepare for the MCAT exam well in advance so that the scores will accurately reflect the individual's academic preparedness. For full information regarding the MCAT exam or to register to take the exam, please visit the AAMC website.
We will accept MCAT scores dated five years prior to program matriculation. For example, if you are applying to the UIWSOM Incoming Class of 2024 (class entry begins July 2024), you will need to submit MCAT scores taken no earlier than July 2019.
No, each set of MCAT official scores will be assessed separately.
Although there is not a minimum GPA for application to UIWSOM, candidates should review class averages to determine competitiveness.  A competitive GPA, particularly in UIWSOM prerequisite courses, makes for a stronger candidate.
AACOMAS includes all course attempts in the GPA calculation. In the event of multiple attempts of the same course, AACOMAS does not drop initial course attempts from the GPA calculation. UIWSOM adheres to the AACOMAS policy change. UIWSOM will not recalculate the GPA locally.
For all required UIWSOM prerequisites, you must earn a "C" or higher for each course (2.0 on a 4.0 GPA scale) to be considered for admission. A grade of "C-" does not meet the minimum requirements.
Visit the AACOMAS FAQs for additional information and instructions for:
How GPAs are calculated, review "Why is my AACOMAS GPA different from the GPA on my transcripts?" question.
How to enter repeated coursework, review "How do I list my repeated courses?" question.
Prerequisites
No, your application can be submitted while prerequisite coursework is in-progress. All UIWSOM prerequisites must be completed prior to matriculation. All prerequisites must be taken from a regionally accredited college/university and earn a "C" or higher for each course (2.0 on a 4.0 GPA scale) for your application to be considered. A grade of "C-" does not meet the minimum requirement.
No, we do not have a specified time frame and/or expiration date in which your coursework must be taken. However, it is important to understand that admitted students are expected to retain the content knowledge covered in prerequisite coursework and are responsible for being prepared for the UIWSOM academic curriculum.
We will accept this type of credit if your courses and credit are awarded on your official undergraduate transcript from a regionally accredited institution. However, a solid background in the sciences is essential to do well on the MCAT. It is highly recommended (not required) that if you have AP credit in any of these general science areas, you might find it helpful to take additional science courses to sharpen/challenge your knowledge in the sciences.
Yes, the UIWSOM Admissions Committee will consider online coursework including laboratory credits as long as it is from a U.S. regionally accredited college or university.
Semester credit hours and quarter hours are not the same equivalent credit hours. Refer to the quarter hour to semester hour equivalency chart below. If your quarter hours do not equate to the required semester credit hours, you will be missing the prerequisite requirement hours. Please also review the AACOMAS Application Process and FAQ's for additional information.
Quarter Hour to Semester Credit Hour Equivalency Chart

| Quarter Hours | Semester Hours |
| --- | --- |
| 1 | 0.67 |
| 2 | 1.33 |
| 3 | 2.0 |
| 4 | 2.67 |
| 5 | 3.33 |
| 6 | 4.0 |
| 7 | 4.67 |
| 8 | 5.33 |
| 9 | 6.0 |
| 10 | 6.67 |
Yes, we will accept all pass/fail/satisfactory/unsatisfactory grades from regionally accredited institutions.
Admission Interviews
Yes, competitive applicants will be invited to campus to participate in multiple mini-interviews (MMI) either in-person or virtually. To learn more about the MMI format, visit U.S. News: What to expect during MMI.
Invitations to interview are sent after receiving the completed UIWSOM Supplemental Application. Interviews are scheduled on a continuous basis beginning in August. Please note that we are on a rolling admissions application cycle and conduct interviews until the application cycle ends.
Visit UIWSOM Rolling Admissions Cycle for additional information.
Yes, at any time, AACOMAS allows you to check the application status within your application. If you have questions regarding your submission to AACOMAS, please contact them directly. We ask that you not call the UIWSOM Office of Admissions to "check the status of your application." Once your AACOMAS application and materials (official transcripts and MCAT scores) are processed by AACOMAS, the UIWSOM admissions committee will begin your admissions review. Qualified applicants will be invited to complete a UIWSOM Supplemental Application.
Candidates should make certain they are well-groomed and dressed professionally. There are several online resources that address appropriate dress for a medical school interview.
International Students and Foreign Coursework
At this time, UIWSOM does not admit international students with F-1 or J-1 visas.
Foreign coursework needs a course-by-course U.S. equivalency evaluation from a U.S. NACES approved member evaluation company. Review the AACOMAS FAQ's for details.
Tuition and Financial Aid
2023-2024 Tuition and Fees

| | |
| --- | --- |
| Resident tuition | $60,000 |
| Resident fees | $2,200 |
| Non-Resident tuition | $60,000 |
| Non-Resident fees | $2,200 |
| Supplemental Application Fee | $50 |
| Health Insurance | $5,270 |
| Estimated Room, Board, Books and Living Costs | $30,044/yr |
Admitted students should complete the Free Application for Federal Student Aid (FAFSA) and any other documentation required by the UIW Office of Financial Assistance by the appropriate deadline. Students are awarded and packaged financial aid for tuition, fees, books, room, board, transportation and personal expenses.
Visit UIWSOM Tuition and Financial Aid for additional information.
Osteopathic Medicine Resources
Who is the best source for information at my college or university on applying to medical school? Most colleges or universities have a designated professional health profession advisor(s), faculty advisor or health professions admissions committee (HPAC) who provide guidance, preparation, workshops, etc. for students interested in applying to medical school. The degree of this guidance may vary among institutions. We encourage students to assume responsibility for their own pathway and supplement with external resources such as those listed below. Non-traditional applicants will find these resources helpful as well.