Mission Statement
The Office of Research and Innovation's mission is to train outstanding and professional scholars with an osteopathic focus on patient and justice-based research and scholarly activity. Through clinical and laboratory opportunities, our learners obtain the professional skills and experiences that will prepare them for intra- and inter-disciplinary research and scholarly activity.
2023 UIWSOM Research Day
The Annual UIWSOM Research Day was a great success! Attendees viewed 40 posters and the discussions were lively and engaging! Our first oral presentation session was highlighted by the Keynote Speaker, S/D Tyler Williamson, who spoke on "How I Found My Interests in Orthopaedics Through Research." Outstanding talks were also presented by S/D Christian Allen ("Complex Attitudes Towards Total Joint Arthroplasty Among Hispanic Females Potentially Underly its Underutilization") and S/D Aboozar Ali ("Neutrophil Gelatinase-Associated Lipocalin Expression and Incidence of Acute Kidney Injury in Swine Undergoing 72-hour Veno-Venous Extracorporeal CO2 Removal With and Without Systemic Anticoagulation").
In addition, Certificates of Distinction were awarded to the top 3 poster presentations:
Risk Factors and Outcomes for Postopera

ti

ve Urinary Tract Infec

ti

on A

ft

er Par

ti

al and Radical Nephrectomy
Kimberly Lince, Young Son, Benjamin Fink, Scot Serpico, Virgil Kevin Demario, Thomas Mueller, Rebecca Sanchez
Amigos en Medicina Free Joint Clinic- An Intervention to Improve Patient Attitudes
Larissa Garza, Jaydee Foster, Robert J. Fajardo, Mathew Morrey, Emma
Santa Maria
Characterization of the binding of the EWSR1 Protein
Carmel N. Tovar
, Emily Selig, Roohi Bhura, Rachell E. Booth, David
Thank everyone for their attendance and engagement with our researchers.
Research Areas of Interest
The University of the Incarnate Word School of Osteopathic Medicine is committed to providing learners and faculty with research opportunities in the Anatomical Sciences. Our state-of-the-art anatomy facilities currently support projects in the following areas:
3D model printing
Anatomical variations
Online course design
Ultrasound technology
Osteopathic integration
Innovative teaching modalities
Our anatomy faculty are involved in several multi-institutional collaborations related to the anatomical sciences and are excited to engage all UIWSOM faculty and learners interested in anatomy education research.
The University of the Incarnate Word School of Osteopathic Medicine is committed to supporting research in community health assessment and improvement, clinical quality improvement, medical informatics, health services research, worksite wellness, preventive medicine and public health.
UIWSOM will utilize multidisciplinary and community-engaged approaches to scholarship with the goal of jointly developing (with civil society organizations, practitioners, administrators and policymakers), implementing and assessing interventions aimed at evidence-based solutions to health differences that are driven largely by social, economic and environmental factors. Research efforts are aimed at improving equity of access to appropriate primary healthcare and address individual, social and structural determinants of health that lead to or reinforce conditions of vulnerability and a greater risk of poorer health outcomes.
The University of the Incarnate Word School of Osteopathic Medicine supports scholarly activity in the design, development, implementation and evaluation of osteopathic medical education. Areas of current faculty interest and investigation include:
Curriculum design and instructional strategies innovations
Evaluating integration of osteopathic principles with biomedical science education
Learning through assessment and evaluation
Faculty development program initiatives
Academic leadership training
Mentorship training
Integrating facilitation of physician personhood/professional identity formation into a learner-centered curriculum
Interprofessional education
The Department of Translation Medicine within the University of Incarnate Word School of Osteopathic Medicine has a unique capability for conducting benchtop-to-bedside and bedside-to-benchtop, pre-clinical research, connecting military and civilian applications.
Our department's scientists seek to understand and develop fundamental critical care technology of injury and illness that impact our community and military personnel across the U.S., and to translate the most cutting-edge medicine findings to bring novel lifesaving interventions to the patients that need them the most.
Our scientific programs are complemented by substantial core facilities and by an extensive pre-clinical, clinical and applied translational relationships, providing additional expertise and collaboration. Our faculty is dedicated to training the next generation of physician- and basic-scientists through the Department of Translational Medicine, UIWSOM.
Focus on Research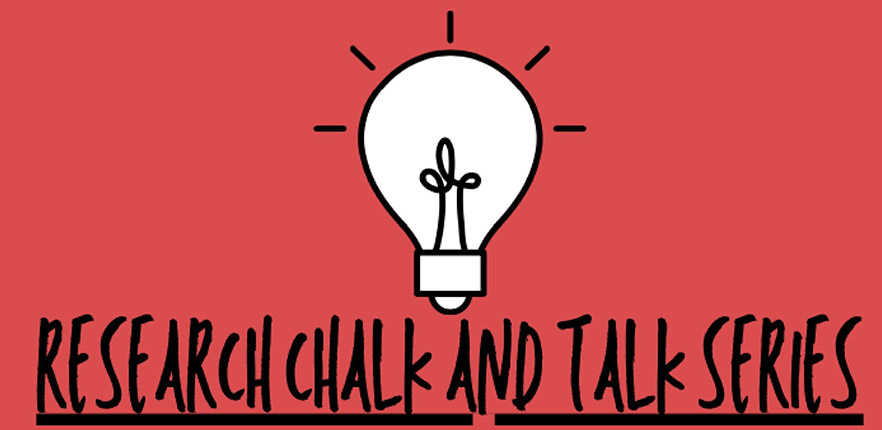 Research Chalk and Talk Series
Third Monday of Every Month
12:10 - 12:50 p.m.
Building 1, A142
The Office of Research and Innovation would like to welcome you to attend the first Chalk and Talk session of the Fall 2023 semester on Aug. 21! This session will be a research FAQ session. All learners are welcome; however we particularly want interested first-year learners to attend as we know they have a lot of questions.
The goal of the Chalk and Talk is to provide a forum where we can learn about research being done by learners, staff and faculty. Our format is flexible; you can choose to present a 46-minute seminar, a 10-minute meeting presentation, or a panel discussion/debate. Be creative and sign up for one of the dates below to discuss your ideas, projects you are working on, and anything else that interests you.
Series Dates: Sept. 18, 2023 | Oct. 16, 2023 | Nov. 20, 2023 | Dec. 18, 2023
Martinez, Victor H. BS1,a; Zaheer, Aroob BS1; McCarrell, Jerod BS1; Checketts, Jake X. DO2; Hanson, Chad D. DO2. Education Research in Orthopaedic Surgery: A 6-Year Analysis. JBJS Open Access 8(2):e22.00090, April-June 2023. | DOI: 10.2106/JBJS.OA.22.00090
Genera F, Yousefian F, Danosos G, Friedler S, Martinez V. Multifocal Serratia Marcescens infection in a healthy adult. JAAD Case Rep. 2022 Oct 13;30:48-50. doi: 10.1016/j.jdcr.2022.10.006. PMID: 36386055; PMCID: PMC9647325.