UIW Med Students Will Make House Calls in Community Health Project
July 11, 2017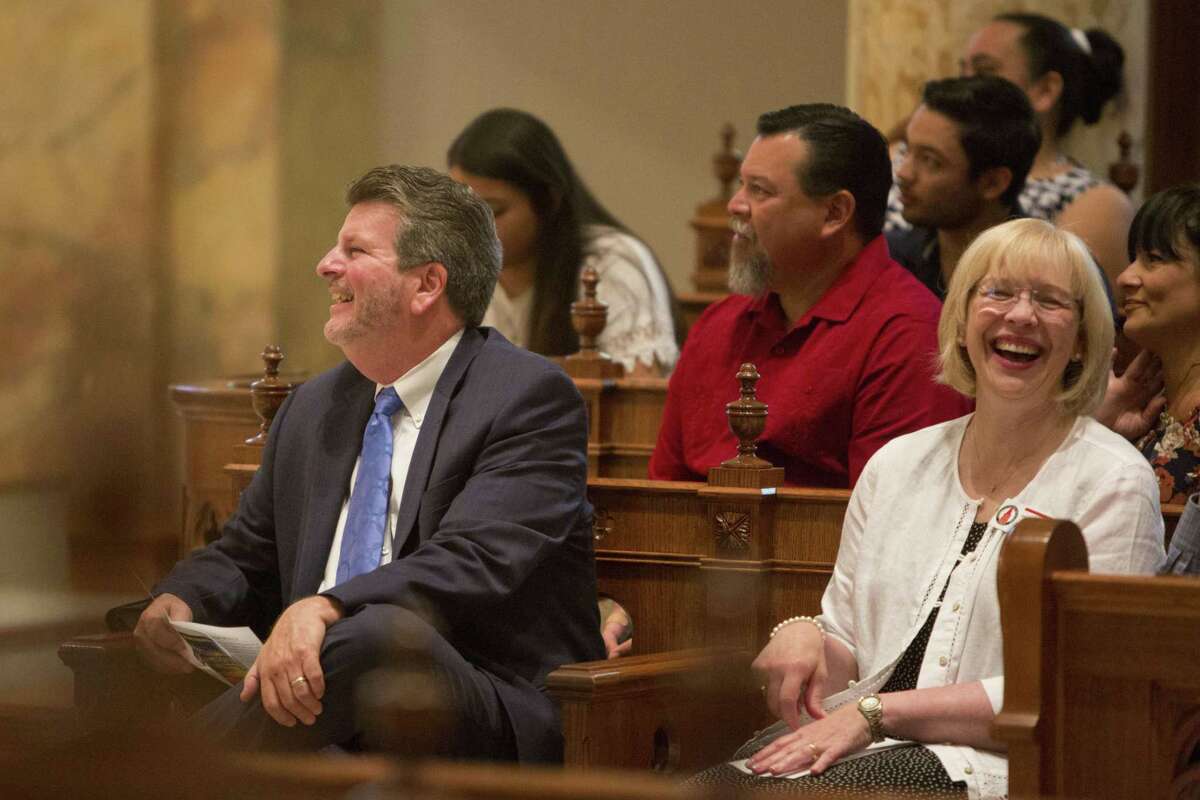 Southside ISD Superintendent Mark Eads and Dean Dr. Robyn Phillips-Madson of the UIW School of Osteopathic Medicine react to a story Father Jose Francisco Puente told during the partnership celebration Mass for the community health care initiative with Southside ISD on Aug. 5, 2017.
Under an ornate, arched chapel ceiling, members of the University of the Incarnate Word and Southside Independent School District communities gathered for a Mass last weekend to embark on an unprecedented health partnership.
The Rev. Jose Francisco Puente of Our Lady of Mount Carmel, a Catholic parish on the South Side, led Saturday's service, for which students from Southside ISD were altar servers. A medical student from UIW's new School of Osteopathic Medicine read a prayer. Southside ISD parents, district administrators and university staff filled the pews.
"We know that it is not easy to begin something new," Puente told the gathering at the university's Chapel of the Incarnate Word. "But we know that the Lord is with us, and we know that the Lord will guide us."
Starting this fall, the community health initiative, anchored by the partnership between the school district and the new medical school, will have students in the school's inaugural class working with Southside staff, students and their families to identify chronic and mental health issues and the socioeconomic factors that often go along with them.