Counseling Services
Medical education can be demanding and stressful, requiring changes in lifestyle, planning, and coping. To manage these changes, it is important for our learners to know there is support available through our counseling services.
Counseling Services at Brooks City Base Campus
How to set up an appointment:
Call (210) 832-5656 (You must mention that you are a UIWSOM Medical Campus student making an appointment for the medical campus)
Appointment times: Monday through Friday, 8 a.m. - 5:00 p.m.
Counseling is completely confidential
Office is located in Building 1, Rooms A116 and A117.
Individual counseling and support
Group counseling
Stress management
Alcohol and other drug concerns
Test anxiety
Coping with depression
Managing relationships
Couples Counseling
Peer conflicts
Relationship with food, eating and exercise
Professional identity development
Grief and loss
Managing sleep difficulties
Behavior management coaching and training
Presentations and Workshops
Brief case consultation
Crisis intervention
Mediation
Targeted assessments
Mental Health Resources
Hospitals with Mental Health Services
UIWSOM M.I.N.D. Student Organization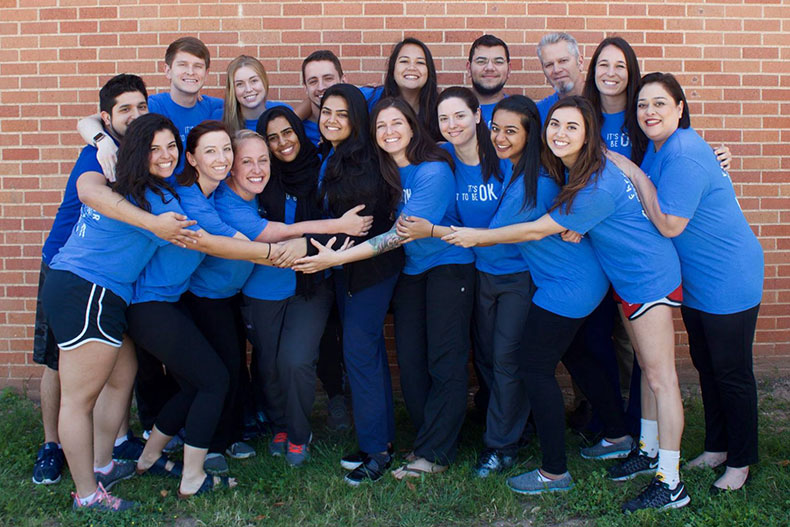 MIND is a student-developed and student-driven organization dedicated to advocating for mental, emotional, and physical health promotion of medical students first at TCOM, and now at UIWSOM. Awareness of, dedication to, and support of holistic health is the key motivation for the development of the group. Based on troubling results from a national survey addressing anxiety, depression, and suicide ideation among medical students, the Mentality Initiative to Nurture Doctors hopes to make mental and emotional health support a core standard for students during their time at UIWSOM, which will provide a healthy base for their future careers as physicians. MIND will be made up of a committee of volunteer students dedicated to mental/emotional health promotion of their peers and colleagues.

If you are insured through Consolidated Health, you have access to  CareConnect .  CareConnect from CHP Student Health provides student members immediate access to licensed behavioral health clinicians where and when they're needed most.
Helpful Videos
Imposter Syndrome in Medical School
TED Talk: Shedding Light on Student Depression
Meditation and Medicine
Meditation Techniques
Disclaimer: The information on this page is not an official recommendation. These are only resources.